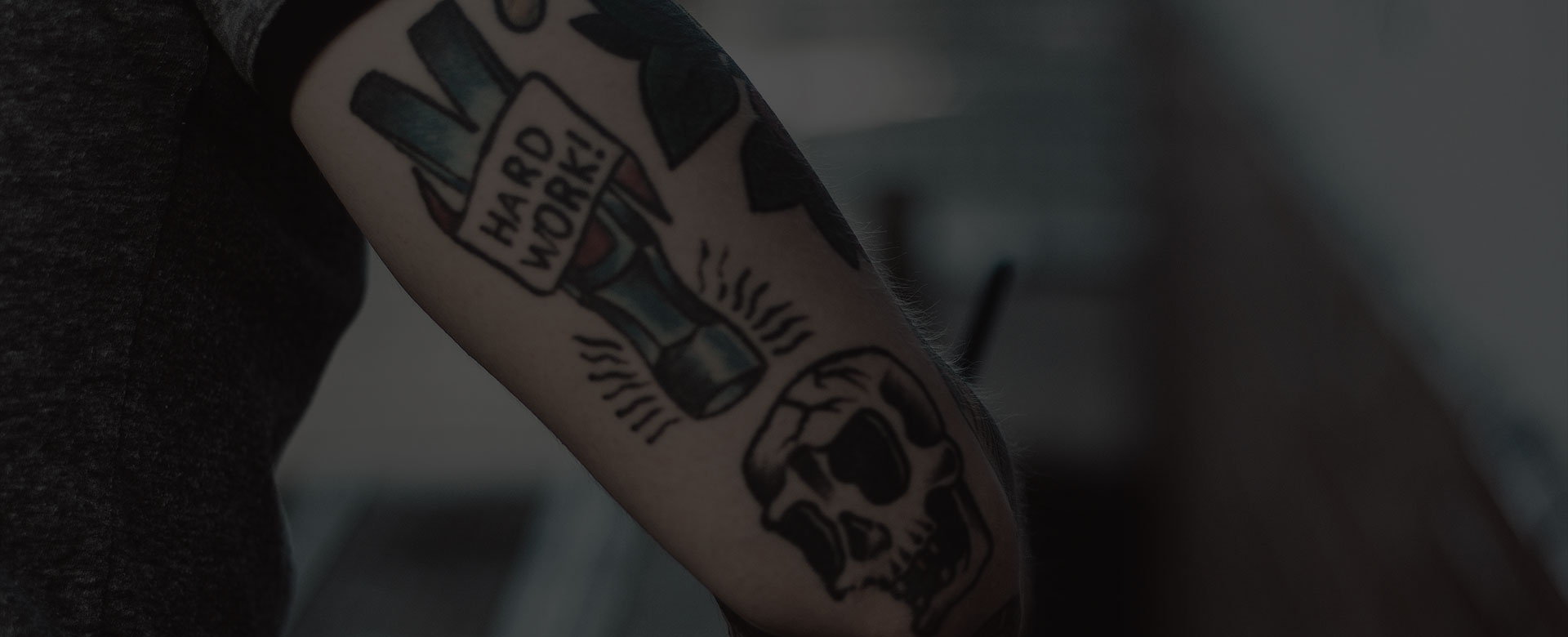 Clean, Classic and Custom
WHAT TO EXPECT (FIRST FEW WEEKS)
Slight swelling, bruising, and/or tenderness.
Slight bleeding, Redness (small amounts)
Slight discharge, whitish yellow color (Note: this is not pus) known as "crusties"
Dry small scab forms around the jewelry; skin being to grow. Keep piercing isolated, dry and clean.
During the healing the jewelry will not move freely in the piercing, do not force. A piercing may seem healed before the process is complete. This is because the tissue heals from the outside in, and although it feels fine, that's not the case. The interior is still fragile. Be patient, keep cleaning throughout the entire healing time.
HOW TO CLEAN YOUR PIERCING
Wash your hands prior before handling your piercing with anti-bacterial soap. Avoid over cleaning and the use of ointments, Benzalkonium Chloride (BZK) Bactine, alcohol, hydrogen peroxide, and soaps containing any triclosan.
Spray the Sterile Saline Wound Wash 2-3 times a day. With a Q-tip gently wipe away any access product and buildup
Dry the surrounding area gently patting it with disposable paper towels or gauze. Do not use cloths towels for it can harbor bacteria and snag your piercing. Causing injury
While in the shower allow water to run over your piercing to loosen up any discharge
WHAT TO AVOID
Avoid moving jewelry, an unhealed piercing, or picking away dried discharge with your fingers.
Submerging healing piercings in bodies of water. Bathtubs, lakes, etc.
Piercings sometimes can develop a small bump near the piercing. This is often easily resolved. Consult your piercer.
Undue trauma such as friction from clothing, excessive motion of the area, playing with jewelry, and vigorous cleaning. Also avoid sleeping on it, these actions can cause the formation of unsightly and uncomfortable scar tissue, migration, prolong healing, other complications
IMPORTANT NOTE –
Each body is unique and healing times vary considerably.
If you have any questions or concerns please contact your piercer. 210-530-8709
DAY 1
1

Remove bandage after 2-3 hours

2

Wash gently with unscented DIAL liquid anti-bacterial soap, using only your clean hands, Do not use a washcloth or anything similar.

3

Pat dry gently with a clean towel and let it air dry for 5-10 minutes.

4

Apply a very thin layer of the A&D ointment provided. Do this for 2 days, 2 times a day. Morning and Night.
DAY 2
1

Apply a very thin layer of the A&D ointment provided. Do this for 2 days, 2 times a day. Morning and Night.
PRODUCT TO USE
After those 2 days switch to "Curel Lotion". Apply lotion 3-6 times a day or whenever tattoo is dry. Do this for 3-4 weeks or until tattoo healed.
DONT's
Avoid swimming pools, lakes, rivers, beaches for a minimum of 2 weeks to allow healing. No long term submerging in tubs or showers. Stay out of direct sunlight and tanning while tattoo is healing. Do not scratch, pick or rub tattoo.